About Total Med Solutions
The team at Total Med Solutions knows that when people feel good about themselves, they're happier, more self-confident and enjoy a greater quality of life. Since 2011, Total Med Solutions has helped over 80,000 patients gain the benefits of looking and feeling their best through an array of aesthetic and medical services. This goal has allowed us to become DFW's Largest Medical Spa with 7 convenient locations across the metroplex.
Cosmetic Injectables: As an award-winning medical clinic, including the Galderma Chairman Level Clinic Award (makers of Dysport/Restylane) and an Allergan Top 25 & Black Diamond Status Clinic (makers of Botox/Juvederm), patients receive cosmetic injectable skin care treatments with confidence.
Aesthetics: Equipped with state-of-the-art aesthetic devices, our highly qualified team administers treatments, such as SkinPen Microneedling, HydraFacial, Plasma IQ Pen, Microdermabrasion, Laser Hair Removal, IPL Photofacials, Medical Grade Chemical Peels and many more.
Weight Loss: Total Med takes a personal approach and works with patients one-on-one to offer customized weight loss treatments and programs. We offer highly effective, FDA-approved prescription medications that can suppress your appetite, increase your metabolism, and burn fat without hunger pangs, fatigue, or constant cravings. We also offer CoolSculpting to help you freeze away unwanted fat areas and we guarantee to have the lowest prices in all of DFW.
Hormone Replacement: Several hormone replacement therapy options are offered at Total Med to help both men and women feel younger and resolve the physical effects of aging.
Skin Cell Rejuvenation: Chronic Pain Injection Therapy can stimulate your body's own cells and tissue to repair and replace damaged cells in your body.
PDO Nova Threads: A non-surgical facelift and skin rejuvenation procedure that can fill wrinkles and slightly lift your skin. It's nonsurgical, safe, with no incisions or scars. And the best news, PDO NovaThreads naturally produce collagen. It's the aesthetics gift that keeps on giving!
IV Nutrient Therapy: Help combat aging, boost brainpower, control stress, and reduce symptoms of various medical conditions. You'll feel hydrated, refreshed and energized.
Tiffany is a Board-Certified Family Nurse Practitioner who enjoys caring for patients across the lifespan. She has over 7 years of experience in healthcare and received her undergraduate BSN from Hawaii Pacific University in 2014. She began her nursing career in the Surgical ICU at Phoebe Putney Memorial Hospital in Albany, Georgia and continued critical care nursing in Texas. Tiffany received her Master of Science in Nursing specializing in Family Medicine from University of Texas at Arlington in 2019 and has since been practicing in the Primary Care setting. Tiffany is passionate about both community and country and currently serves in the United States Navy Reserves with 16 years of combined Enlisted and Commissioned Officer service. She loves helping individuals achieve optimal health goals through preventative medicine and lifestyle modifications. In her free time, she enjoys exercise and spending time outdoors with her husband and three fur babies.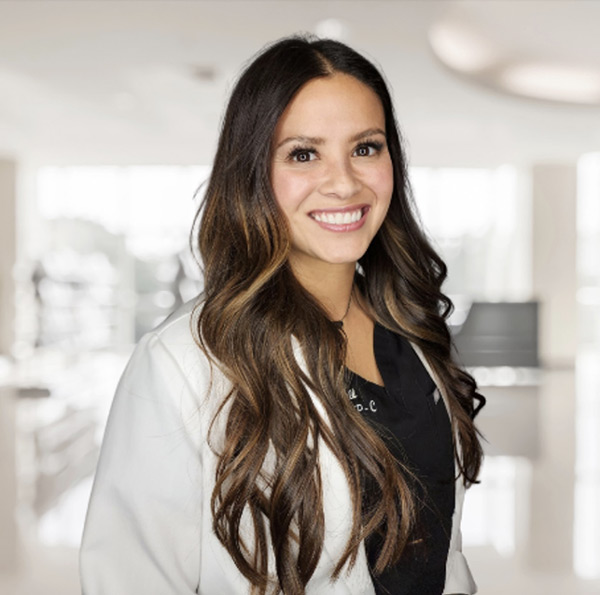 "Fantastic bedside manners. Very caring about your wellbeing. She suggests life changes rather than pharmaceuticals, when applicable" 
– Brian R 4/22
"Great knowledge and takes the time to listen"
– D.K. 9/22
"Tiffany was great. She took the amount of time needed to get a full history and understand my needs as a new patient, and moved quickly to schedule additional tests that we discussed"
– Sue S. 3/22
ADDRESS
654 Grapevine Hwy
Hurst, TX 76054 Right next to Tom Thumb 817-587-0908
HOURS
MON CLOSED
TUE 9:00 – 5:30
WED 9:00-7:00
THU 9:00-5:30
FRI 9:00 – 5:30
SAT 9:00-3:00
SUN CLOSED