Acupuncture
(Acupuncture is currently available at our Allen location only.)
Acupuncture is effective for many conditions, including those found in the following areas: Gynecology, Digestive, Neurological, Musculoskeletal, Respiratory, Emotional, Autoimmune, and Addictions.
If you suffer from symptoms such as cramps, infertility, menopause symptoms, arthritis, back pain, headaches/migraines, neck/shoulder pain, soft tissue injuries, anxiety, stress, depression, or fatigue just to name a few, then acupuncture may be a good option for you.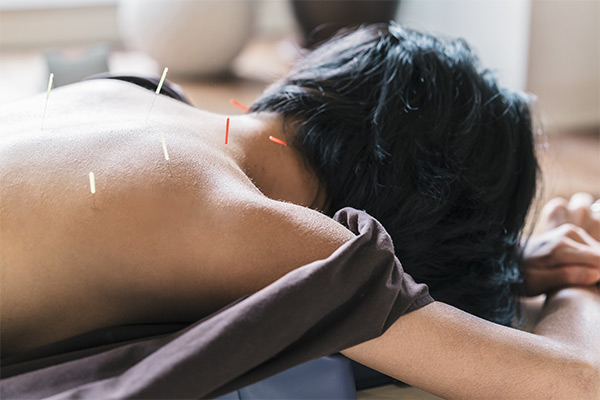 The Role Of Acupuncture In Chinese Medicine
Chinese medicine consists of acupuncture and herbal medicine. The focus of Oriental Medicine is on the wellbeing of the entire person. The significance of this approach is that while Western Medicine tends to concentrate on relieving specific symptoms, the goal of acupuncture is to resolve the underlying source of your symptoms. This approach to medicine tends to produce an overall strengthening and balancing of the general health of the body and mind.
Acupuncture can be an effective alternative to treatments that may require the use of invasive procedures. Controlling knee or back pain with acupuncture rather than resorting to surgery is a good example. Improving circulation to relieve knee pain tends to have a positive effect on circulation throughout the body. This, in turn, can improve energy, stamina, reduce stress, and even emotional wellbeing.
Does Acupuncture Work?
In November 1997, the National Institutes of Health (NIH) stated, "there is sufficient evidence of acupuncture's value to expand its use into conventional medicine and to encourage further studies of its physiological and clinical value." The panel determined that evidence for relief of post-operative pain and nausea associated with pregnancy or chemotherapy is clear cut. Other conditions, including stroke, headache and chronic low back pain, were listed as benefiting from acupuncture. The panel also noted that acupuncture appears to be effective in relieving common disorders such as menstrual cramps, muscle pain, carpel tunnel syndrome, addition, and asthma. They also recognized that acupuncture treatment can result in a reduction in the amount of pain medication or anesthesia that might otherwise be required.
Acupuncture
Relieve your stress and alleviate your pain through the gentle and effective art of Chinese acupuncture. Acupuncture is especially good for anyone experiencing muscle, joint, or constant pain. Dr. Bellows combines ancient and modern techniques to help you feel balanced and rejuvenated and pain free.
Time: 50 minutes
Auricular Acupuncture
A rarely practiced, but highly effective acupuncture that focuses on your overall health and well-being by inserting 5 needles externally on each of your ears. Patients feel relaxed and rejuvenated after the treatment. Stimulation of the ear points release endorphins in your system and balances your body correcting excess stimulation and allows to really relax. Auricular Acupuncture can be enjoyed alone, or with a group of up to four people, and is a quick and painless way to begin a new journey towards health. A special bonus is that most people sleep very soundly after treatment.
Time: 40 minutes.
Teishin
A rejuvenating and relaxing experience from the ancient and tradition of Chinese healing. Gentle pressure is applied to specific points on the body with a special 14K gold instrument called a Teishin. The result is a completely pain-free experience that provides you a feeling of deep relaxation and well-being.
Time: 50 minutes.
Cupping therapy is a Chinese medicine technique in which suction cups are placed on the skin to mobilize blood flow, reduce pain, and promote healing. Even though cupping has been practiced in ancient Egypt and in China since 1000 B.C., most Americans first learn about it while watching the 2008 Summer Olympics, noting the large circular marks on the backs of Chinese swimmers. Cupping is extremely effective as a natural back pain treatment, neck pain treatment, shoulder pain treatment, as well as sciatica treatment. Unlike conventional pain medications, cupping has no side effects, except for the tell-tale purple marks of this highly effective pain treatment. The marks are not permanent and fade after a few days.
Time: 50 minutes.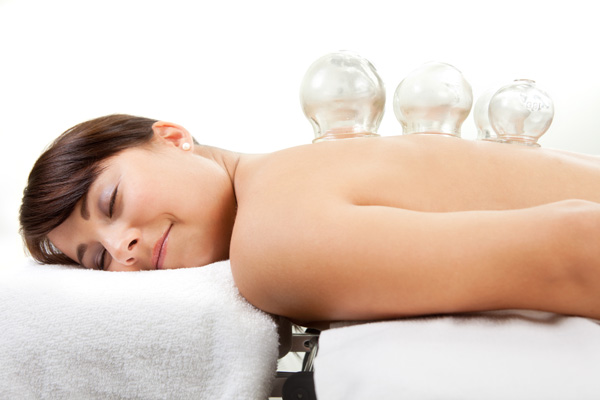 Custom Tour of Asia
A customized combination of several East Asian therapies to relieve your pain and enhance your relaxation and well-being. The treatment includes Acupuncture and/or Teishin (a needle-free, non-invasive option). Additionally, the ancient techniques of moxibustion and cupping will be drawn upon in a treatment personalized just for you and your unique energies.
Time: 110 minutes.
About Dr. Phillip Bellows
Dr. Phillip Bellows is licensed under the direction of the Medical Board by the Texas State Board of Acupuncture. He holds certification as a Diplomate from the National Certification Commission for Acupuncture and Oriental Medicine. He is also Licensed By the Texas Board of Chiropractic Examiners. Dr. Bellows has been practicing since 1992. He has taught post-doctoral programs in Acupuncture for Parker College of Chiropractic and Acupuncture continuing education for Texas Chiropractic Association. Dr. Bellows served on the board of directors for the Texas Chiropractic Association. He also worked for Enterhealth Acupuncture Alcohol and Drug Detoxification.
Dr. Bellows has a B.S. In Education from Abilene Christian University and a B.S. in Human Anatomy from Parker College of Chiropractic. He holds a Masters Degree in Oriental Medicine from Beijing School of Acupuncture and he also attended Dallas Institute of Acupuncture and Oriental Medicine. He earned a Doctor of Chiropractic degree from Parker Chiropractic of College.