What Our Patients Say
Lauren M.
Mallory at Total Med is the most amazing esthetician! I have been going to her since March 2021 and I have never had someone listen to me and help me so much with my skin! I now have such clear, healthy skin and we are working on fixing things that have always bothered me. She's very kind and patient and very educational about what's going on with my skin, how to treat, and coming up with a game plan for me. Finally! Someone who gets it! I've had a great experience coming to her for my facials, laser hair removal, and corrections. Thank you, Mallory!
Donna W.
Very friendly service from great people.
Hope D.
I have always had a great experience at TMS! I've seen multiple different injection specialists and have loved every one of them. Howard is my go to guy lately and makes everything so painless and simple. In and out and feeling great! Will never go anywhere else! 1/6/2021
Holly v.
Great place, started getting Botox for my headaches but helps my appearance too. They're professional and very sweet. 8/6/2020
Sheridan B.
The facilities are great and everyone is beyond helpful. Amanda performed my hydrafacial and was amazing! She was so knowledgeable about products and all of the services. I will definitely be back 7/29/2020
Misty M.
Total Med Solutions on La Sierra in Dallas has grown tremendously in the last few years . And it's no wonder, they offer the same anti-aging aesthetic Solutions that you find in more expensive plastic surgeons offices for reasonable prices. They offer all the same injectables, from Botox, to dysport, to Juvederm. They offer bio-identical hormone replacement therapy and weight loss therapy. They also offer Esthetics such as hydrafacial, laser hair removal, teeth whitening and microdermabrasion. There's plenty of parking at their location and an aesthetically pleasing waiting area. Ashley was nurse practitioner at my last visit and she is pleasant and friendly and definitely knows what she's doing. I would highly recommend this place to both men and women
Joy
I had a wonderful experience! Jennifer explained every step and my Hydrafacial was extremely relaxing!!
Stephanie B.
I got a hydrafacial with Kayla, love her!!! My skin was so smooth and clear. I will definitely come back to see her.
Hydrafacial
3 Steps. 30 Minutes.
The Best Skin Of Your Life.
Patented HydraFacial super-serums give you an immediate glow and instant confidence. Cleanse, extract, and hydrate: the only three things you need to know about great skin. It's time to nourish your face. It's time for HydraFacial.
If you want to reduce fine lines and wrinkles, gain elasticity and firmness, and even out your skin tone, then HydraFacial is for you.
Want to look vibrant? Want to have an even skin texture and reduce brown spots? Then yes, HydraFacial is for you. Tired of oily and congested skin, or unhappy with enlarged pores? HydraFacial is for you. If you haven't guessed already, HydraFacial is for everyone!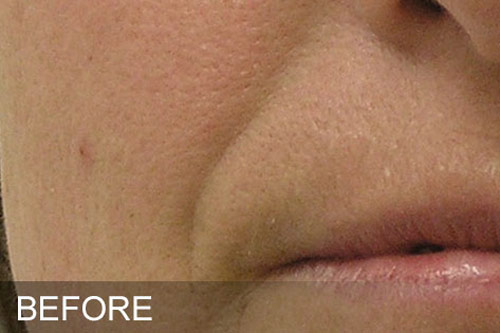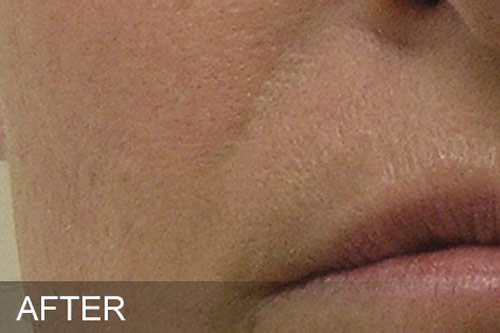 Nasolabial Folds (Marionette Lines)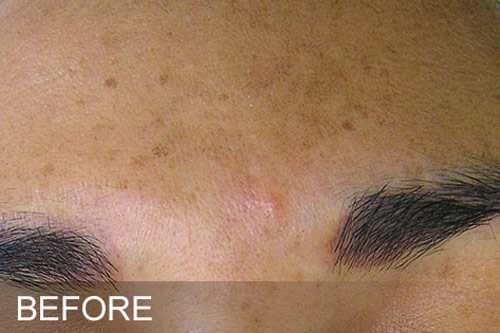 CLEANSE + PEEL
Release a new layer of skin by using gentle exfoliation along with resurfacing.
EXTRACT + HYDRATE
Your skin is thirsty! Quench that thirst with nourishing moisturizers while painless suction removes debris from your pores.
FUSE + PROTECT
Antioxidants and peptides? That's right! With HydraFacial you can saturate your skin and get that maximum glow.
The results will delight you! HydraFacial will help you be your best self while you enjoy a skin brightening experience. No pain, all gain!
Say bye-bye to fine lines and wrinkles. Kiss dark spots goodbye. You'll love the intense hydration and long-lasting results that only HydraFacial can deliver. You can stop trying more creams promising to fade your brown spots, reduce fine lines, clear up oily, congested skin. HydraFacial will soon become your go-to treatment for glowing, beautiful skin.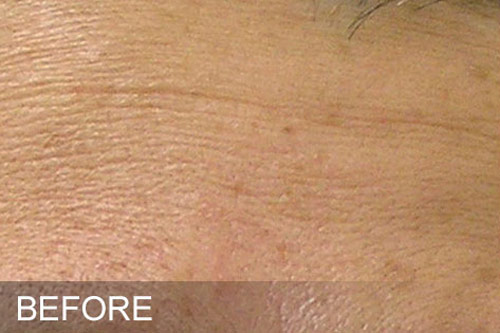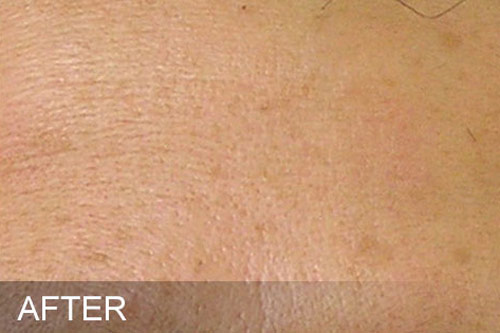 What is HydraFacial?
HydraFacial is an invigorating treatment that can be given in as little as 30 minutes. It delivers long-term skin health and can be tailored to meet the specific needs of all skin types. It offers instant, noticeable results with no downtime or irritation. The HydraFacial treatment removes dead skin cells and extracts impurities while simultaneously bathing the new skin with cleansing, hydrating and moisturizing serums. The treatment is soothing, refreshing, non-irritating and immediately effective.
Why is HydraFacial good for my skin?
Hydration is the foundation of healthy, radiant skin. Irritation of the skin has been proven to increase signs of aging. HydraFacial is a hydrating and non-irritating treatment.
Am I a candidate for this treatment?
The HydraFacial treatment is designed for all skin types. Even the most sensitive skin easily tolerates the HydraFacial treatment. Your physician or skincare professional may choose specific treatment serums and/or customize the treatment for your unique skin conditions and needs. Consult your physician or skin care professional for a skin evaluation and sensitivity test.
How long does the treatment take? Is there any downtime or pain involved?
Our goal is to help support you in a balanced lifestyle. That's why HydraFacial is a fast, efficient treatment that takes as little as 30 minutes. You may put on makeup and return to your normal activities right after the treatment since there is no downtime.
What results may be expected? How many treatments are needed to see results? How long do the results last?
Many clients report seeing visible skin refinement and an even, radiant skin tone after just one treatment. The smooth results and hydration may last 5 to 7 days or even longer. We don't believe in quick fixes, so one treatment per month is recommended for improving the appearance of fine lines, wrinkles, brown spots, oily and congested skin. Continued HydraFacial treatments are highly recommended to maintain skin health results.