IV Therapy Treatments only available at our Dallas – Walnut Hill, Dallas – Lemmon Avenue and Plano clinics
Vital Nutrients And Hydration For Optimal Health
IV Therapy is a method of delivering vitamins, minerals and other vital nutrients to the body directly into the bloodstream. Total Med Solutions is excited to now offer IV Therapy, also known as Intravenous Nutritional Therapy. Many people rely on these treatments to recover from hangovers, jet lag, illness and more. However, when IV Therapy is used as part of a wellness routine it can help combat aging, boost brainpower, control stress, and reduce symptoms of various medical conditions.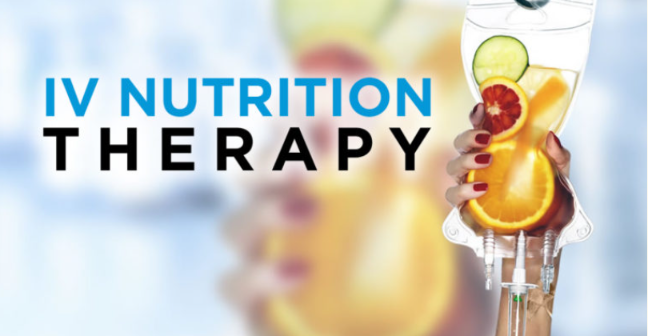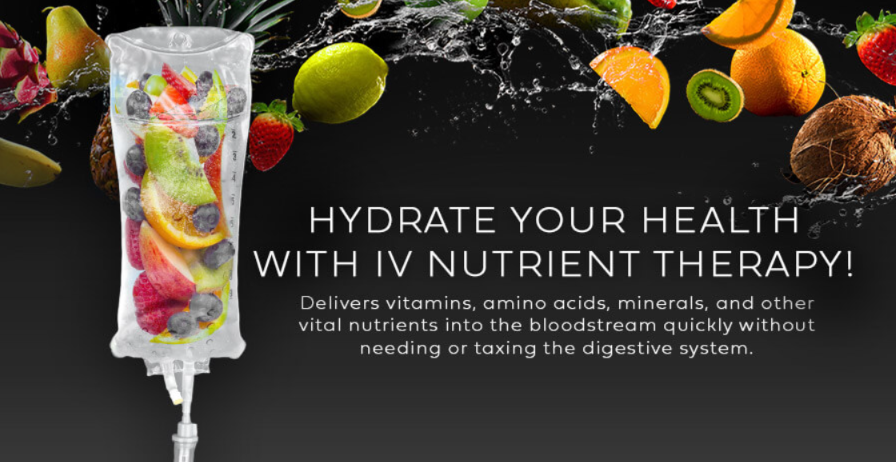 A small intravenous catheter is placed into a vein and the nutrients and saline solution are infused. By this method, vitamins and nutrients avoid metabolism in the digestive system, allowing for the full benefit of the treatment by going directly into your bloodstream and around the body faster. In most cases in less than an
hour, you'll feel hydrated, refreshed and energized.
 Hydration
 Detoxification
 Increased Immunity
 Increased Energy
 Promoting Faster Weight Loss
 Improved Skin Appearance
 Increased Collagen Production
 Promote Healthy Hair & Growth
Reduction in Headaches
Improved Well-Being
Cellular Restoration
Total Med Offers 7 Different IV Therapies
Hydration IV Therapy (500 ML)  – Designed to help get back into shape and boost hydration, these IV drip sessions are ideal for athletes and people on the go. The body responds quickly to IV Therapy and many patients feel the difference before they leave the office. IV drips can help boost energy levels, athletic performance, and improve immunity. Technician uses intravenous therapy to hydrate the system and bring a relief from dehydration.
Myer's Cocktail IV Therapy– a staple of IV Therapies, the Myer's Cocktail IV has been around since the 1970s and is a blend containing magnesium, calcium, vitamin B-Complex, dexpanthenol, pyridoxine and vitamin C. This particular vitamin cocktail is a wonderful tool for overall health and energy but is also useful in combating a variety of ailments and illnesses, including the cold and flu, migraines, asthma, fibromyalgia, infections, muscle spasms, seasonal allergies, fatigue and much more.
Weight Loss IV Therapy – Total Med's Weight Loss IV Therapy combines hydrating fluids, key nutrients and a special formulation of vitamins all designed to help you increase your energy and burn metabolism. Weight Loss IV Therapy is a perfect weight reduction treatment alongside exercise, healthy eating and an active lifestyle. Lastly, our Weight Loss IV contains energy-boosting ingredients such as B-complex vitamins, taurine, folic acid, methylcobalamin and vitamin C that can help combat fatigue. With this IV Therapy treatment, you can not only take on the challenges of the day, but you will have that extra edge whether you're doing reps at the gym or running laps at the track.
Hangover/Antioxidant IV Therapy – Had a hard night out and need to have a productive day? Our Hangover/Antioxidant IV Therapy is a quick and effective method to quickly combat hangover symptoms. Our treatment rehydrates your body, helps you flush out toxins, restores nutrients lost during a night of heavy drinking, and cleanses your system. Our formula includes anti-nausea and anti-inflammatory medications to provide fast relief so you'll be back to feeling normal in no time.
Beauty Glow & Rejuvenation IV Therapy – The ultimate combination of vitamin C, biotin, vitamin B-Complex, B-12 and glutathione help you look and feel amazing! Get the ultimate beauty boost from the inside out with this perfect blend of hydration, high-dose glutathione, biotin and B-Vitamins. No tricks or angles, just 100% vitamin and antioxidant absorption to keep your hair, skin, and nails looking fabulous.
Immune Boost IV Therapy – The immune system is very complex, and it works hard every day to fight off disease and infection. Unfortunately, as we age or make certain lifestyle choices, our immune system is weakened. Immune Boost IV Therapy is an effective and quick way to improve your body's immune system. This IV therapy contains vitamin B-complex, taurine, ascorbic acid, vitamin C, gluthathione, methylcobalmin, and zinc. Whether you're looking to boost your immunity, preparing for an upcoming medical procedure or recovering from injuries, Immune Boost IV Therapy can provide you with amazing results.
NAD+ IV Therapy – Optimize your mind and body with Total Med's NAD+ Booster IV Therapy. NAD, short for nicotinamide adenine dinucleotide, is an amino acid and coenzyme of Niacin (Vitamin B3) that is found in every cell of your body. Most of your body's energy and organ function is supported by mitochondria in cells, and NAD plays an important role in mitochondrial function. This coenzyme boosts neurologic function, restores mental clarity, supports brain regeneration and repair, and increases energy metabolism on a cellular level. NAD treatment may also help improve symptoms of anxiety, fatigue, and depression. Feel mentally sharper, lower stress, improve your cognitive function, and enjoy the results for weeks with one convenient treatment.
NAD+ Boost IV Therapy – Boost your NAD+ IV Therapy with NAD+ Boost. This formula adds upon the regular NAD+ IV Therapy by adding key vitamins and nutrients such as Vitamin B-Complex, ascorbic acid, Vitamin C, magnesium sulfate, glutathione and methylcobalamin.