It's time for acne treatment that works! Why wait? Our Chemical Salicylic Peel encourages a healing process to promote cell re-growth for a fresher and a more clear complexion.
It's time for a new you. It's time for a powerful acne treatment that really works! Your acne gets in the way of your life. Every day you wish that the pain and frustration of dealing with problem acne would just go away. And all those gels and creams just don't work. With Total Med Solutions, you can finally get rid of your acne once and for all.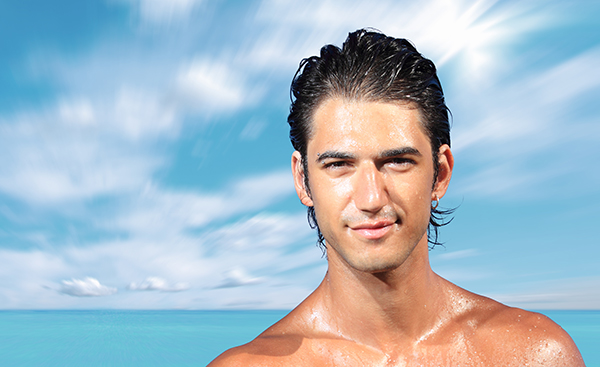 I usually wait to give a review until I've gone there a couple of times. I've been going for about 2 years so I think it's safe to say I'm satisfied. Lauren is amazing & puts up with my sissy pain tolerance!! The only thing is I wish they were open later &/or on Saturdays!  – Linda
I had my first IPL today and was a little worried about the pain. Amanda explained everything, and made me feel so comfortable. The entire experience took less than an hour and was not painful at all, thanks to Amanda's expertise, gentle explanation and sweet demeanor. I scheduled my 2nd. IPL for 1 month and am actually looking forward to it. See u then , Amanda, and thank you to all the lovely office staff.  – Sharon
Absolutely love this place. They really care about there patients. Was greeted as soon as I walk through the door. Throughout the whole visit I was treated like I matter. That's what I call good service. I wanna thank Sonja, Ryndi, and Britnee for there outstanding customer service. I will be back!  – Chad
Mark was the best I've ever had to put filler in my lips…..perfecto!! Fantastic "bedside manner", makes you feel like he really cared about his ART! Will go back to him for that & other things in the future, for sure!  – Glenda
Elizabeth is a DOLL! My daughter and I went to the Dallas location to get some fillers for a wedding we are going to and Elizabeth ROCKED IT!!! She always does such a fabulous job and is so concerned about how happy the client is with the results. She even texted in the evening to check up on us!!! HIGHLY RECOMMEND!!!  – Lorri
Commonly referred to as pimples, acne is one of the leading causes of depression and low self-esteem among teens and young adults, and is the most common skin disorder, affecting 85% of the population between the ages 12-24 and may also develop in mature adults.
Total Med Solutions offers a Chemical Salicylic Peel to clear problem acne.
Chemical Salicylic Peel treatment at Total Med Solutions encourages a healing process to promote cell re-growth for a fresher and a more clear complexion patients and practitioners can be proud of.
Hyper-keratanization – the excess shedding of skin cells into the hair shaft.
Overproduction of sebum (a natural skin lubricant).
P. Acne enzymes, present in all hair shafts and active in oxygen free environments.
As part of the metabolism process, P.Acnes enzymes secrete a pigment called Porphyrin, which is the by-product of P. Acne bacteria and the target chromophore for the destruction of bacterium in phototherapy based Acne treatments.
IPL Therapy can not be used to treat darker skin types. Please call us if you have questions on whether or not IPL Therapy is appropriate for your skin type.
What Our Patients Say
[show-testimonials orderby='rand' order='ASC' layout='slider' options='transition:fade,adaptive:false,controls:sides,pause:4000,auto:on,columns:2,theme:speech,info-position:info-below,text-alignment:left,quote-content:short,charlimit:150,charlimitextra: (...),read-more:on,image-size:ttshowcase_small,image-shape:circle,image-effect:none,image-link:on']