Communication, Professionalism, and Quality! 
I have been a client at Total meds solutions Dallas office for over 5 years.
Today was my first experience with fillers.
I can't say enough amazing things about Katherine B.
She is very knowledgeable and extremely personable.
She's very detailed and really knows what she's doing.
This was my first time with her and I can't imagine ever doing anything again with anyone else.
-Candi H. TMS Dallas
Sonia is just brilliant… totally recommend. 1/2/2021
Very professional, never pushy with sales. Highly recommended. 12/2/20
Judy takes her time and is meticulous with cleanliness. The staff is nice and respectful and never tries to oversell. 12/2/2020
Very professional as soon as I walked in the door. Check in was quick and easy. My Nurse Practitioner was extremely informative before Dysport injections. Thank you for making my first experience as smooth and comfortable as possible. I highly recommend Total Med Solutions! 4/12/2021
Have gone to the Allen location 3 or 4 times now. The staff was very friendly and scheduling was easy. I was very impressed with my services done by Acacia, the RN. Overall great experience and I will be going again. 8/19/2019
Excellent service and amazing staff 1/16/2021
The office in Flower Mound is awesome!!! The front staff are efficient professional and friendly. Emily is amazing. Fantastic technique and great patient/customer rapport. I recommend this office over other Total Med Solutions sites. (I've used Plano and Dallas) will definitely be back!!! 1/27/2021
Staff was great! 12/2/2020
Always a great experience! Floria is awesome, skilled, and efficient! 🙂 1/20/2021
I've been a client at TMS for about a year. Truthfully, I've not been location loyal. I've been to Plano, Southlake, and now Flower Mound. I've always had a good experience at all locations, but I will say the staff at the Flower Mound location today was exceptional, especially our injector, Emily. This location & Southlake had an extra special on Dysport this week, so that's why we chose this location today & we're glad we did. 9/29/2020
Very friendly, very knowledgeable, and great product! I got dysport on my crows feet and it turned out great. 12/19/2020
Professional staff friendly and on time. 1/13/2021
The entire staff at the Allen location is AMAZING! I adore them to pieces! Acacia is the absolute best at injectables- she has such a gentle touch you truly do not feel any pain! I unequivocally can say this is the very best of the best!!! I drive all the way from DENISON – they are just that good!!! The prices are extremely reasonable & the staff exudes professionalism & superb customer service! Go see these ladies – you'll be so glad you did!!! 2/1/2020
Seamless, easy and well done. The reception was efficient and nice. Howard did a great job, and I felt great afterwards. Top notch experience. 1/5/2021
I love this place! They always make me feel so comfortable. I got Botox 40 units, for the first time, 2 days ago so I'm waiting on results. I've been here before and received Dysport. I'm wanting to see if there's a difference. I will continue coming back to Total Med Solutions in Southlake. 1/17/2021
I have been getting Dysport injections with them for about 3 years now. Their staff is very friendly and knowledgeable about the cosmetic procedures. I highly recommend them!! (They're also on Groupon)
I have been getting Dysport injections with them for about 3 years now. Their staff is very friendly and knowledgeable about the comestic procedures. I highly recommend them!! (They're also on Groupon) 1/8/2021
Love this place, Lauren is the best! 01/26/2021
Lauren was amazing! Really knows her stuff and gives great advice/professional guidance! 2/3/2021
Floria, as always was friendly, a great listener and wonderful injector. 2/2/2021
First time here for this treatment, everybody made me feel comfortable and customer service was 5 stars. 9/11/2019
Great first treatment! So far so good!! 6/21/2017
Acacia was great 2/23/2021
I go to TMS for dysport and they do a great job. Always on time, very friendly, and very clean. 1/9/2021
…I got Dysport in between my eyebrows… Acacia was super informative. It wasn't painful at all, just a tiny little pinch that lasted a couple seconds and it's over. I was going in for lip filler too but since it's my first time she recommended I reschedule since I'm traveling and we didn't know how I would do in regards to bruising and swelling. I'm thankful we waited, I'll definitely be a customer for a long time. Thank you again everyone at Total Med Solutions. 8/1/2019
Love this place!! 12/30/2020
I love Total Med Solutions! Been going there for years now. 12/9/2020
Everyone there was so professional 12/23/2020
Professional, organized and efficient. 1/9/2021
Ashley was very pleasant and knowledgeable! I had a great outcome as well. She did a great job and it didn't hurt as much as it had in other instances. 12/19/2020
Everyone is so helpful and sweet! 1/10/2021
Great experience! 1/7/2021
I am regular at Total Med Solutions, the staff is awesome, very friendly and professional. I do have a suggestion thou, I send over a lot of friends and they love it there as well. You need a referral program please…Lisa Marie Smith. 1/6/2021
Ashley at the Dallas location was wonderful! There was no pain. She was kind and gentle and answered my questions easily without being pushy for up sells but provided the information for me to decide on future options. Will definitely be back 1/13/2021
Great Experience! Acacia is always very professional and very knowledgeable when it comes to fillers. I have been going to her for 2-years. Will continue going to her.👍🏼 2/24/2021
Very thorough and knowledgeable. Office staff is very friendly and helpful, as well. All around great experience! Highly recommend! 2/23/2021
Debbie is a hidden gem in the Dallas/Fort Worth area! I have had botox and fillers by other medical spas with not as great results. I totally trust her and she always listens to your preferences and does her magic! She is very thorough with the procedure and post treatment instructions each and every time. The office is beautiful and the staff and nurses are always helpful and professional. It is truly a great experience. 8/31/2020
Super fast, friendly, and everyone is always so helpful. I go back every few months. 1/6/2021
They are the best !!! 12/17/2020
The service is always great here! 12/15/2020
I would highly recommend the Total Med Solutions on La Sierra. The staff is extremely professional and super clean. 1/21/2021
Very clean, friendly staff, Acacia is very knowledgeable and doesn't rush through the appointment. 2/10/2021
Had a teeth whitening treatment at Total Med Solutions today and it was great! Only took half an hour and the results are amazing! 8/24/2018
I love this place. The ladies are always kind and well informed. 12/17/2020
Great experience. Everyone was super friendly and followed all the COVID precautions. 12/15/2020
Good experience with Mr Howard! Explained everything & answered all my questions. It was a quick in & out; always good when there's no wait time. Thank you. 1/8/2021
Very courteous and professional. Emily took time to explain and staff there never at any time tried to push additional products beyond what I had an appointment for. Very pleasant experience and I will be back! 2/3/2021
Been going here for years, for some reason no one else is ever able to get my crow's feet just right like these guys. Reasonable prices too. Will recommend. 11/20/2018
I enjoyed the complete experience from check in to service and check out. Kind. Informative and very knowledgeable on the treatment I chose for today. I will be a regular here!!! 1/13/2021
Floria is amazing I wouldn't go anywhere else for my Dysport. 2/10/2021
Emily was super knowledgeable about facial anatomy and was super great injector 12/15/2020
The Allen location is top notch with great staff!
I got a full syringe of juvederm in my lips & 50 units of dysport in my forehead and I'm in love! Judy did a fantastic job! 6/9/2020
I started going to total med solutions for Botox/dysport almost 2 years ago and love it! I've had several injectors who have all been great but Lan Nhi is the best, I highly recommend requesting her when you book! She's always friendly and makes the injections painless.
Would recommend this Total Med solutions to anyone! Amazing results and the staff is so kind and personable. I will see these ladies again no questions asked!
Total Med Solutions on La Sierra in Dallas has grown tremendously in the last few years . And it's no wonder, they offer the same anti-aging aesthetic Solutions that you find in more expensive plastic surgeons offices for reasonable prices. They offer all the same injectables, from Botox, to dysport, to Juvederm. They offer bio-identical hormone replacement therapy and weight loss therapy. They also offer Esthetics such as hydrafacial, laser hair removal, teeth whitening and microdermabrasion. There's plenty of parking at their location and an aesthetically pleasing waiting area. Ashley was nurse practitioner at my last visit and she is pleasant and friendly and definitely knows what she's doing. I would highly recommend this place to both men and women
Very professional and most definitely coming back after my three month for dysport .. I use 50 unit this time for the first time 🥰
Great experience getting Dysport. Will be back.
I come here JUST to see Kelsi. she is incredible at her work!!! she did my botox/dysport and my lip fillers (and more in the future) and they look EXACTLY how I wanted it and more! Her hands are SO INCREDIBLY delicate, I'm usually super sensitive to needles but she knows exactly where to poke to make you feel comfortable. (you'll still feel some pain, but I've seen MANY different nurses and I haven't met anyone with hands like hers!) She also takes her time, some people may not like that, but she does it to make sure EVERYTHING is perfect and pays attention to detail. I appreciate her so much and love how communicative and kind she is! 💜💜
Loved my service! Will be back!
Always an exceptional staff that know their business. Keep coming back! I will keep coming back.
Lovely Dysport experience! In and out in 20 mins. Super clean professional office and friendly staff.
I have tried other places for my Dysport but come back regularly to see Judy and am always happy with my results.
I received Dysport treatment for the forehead. The consultation was great, and I really felt that I was heard and then treated according to my desired goal. This was my first time at the Hurst location, and it was a quick and easy experience.
Acacia is very at good giving injections of Botox and Dysport, in my experience. She is very knowledgeable and gives them painlessly. The outcome is always excellent. This is coming from someone who has both a dermatologist and plastic surgeon in the family.
Prescription DYSPORT ® is an injection used to temporarily improve the look of your moderate to severe frown lines without changing the look of your whole face. The untreated facial muscles still work normally, allowing you to freely show facial expressions, such as smiling, in untreated areas.
Stand up to the line with DYSPORT ® (abobotulinumtoxinA,) a prescription for temporary improvement in the look of moderate to severe frown lines between the eyebrows (glabellar lines) in adults less than 65 years of age. It's time to make your move & be proud to be you.
DYSPORT ® is a formulation that has been shown to deliver temporary improvement in moderate to severe frown lines, even with repeat treatments. So, the effect of repeat treatment with DYSPORT ® may be comparable to your first use.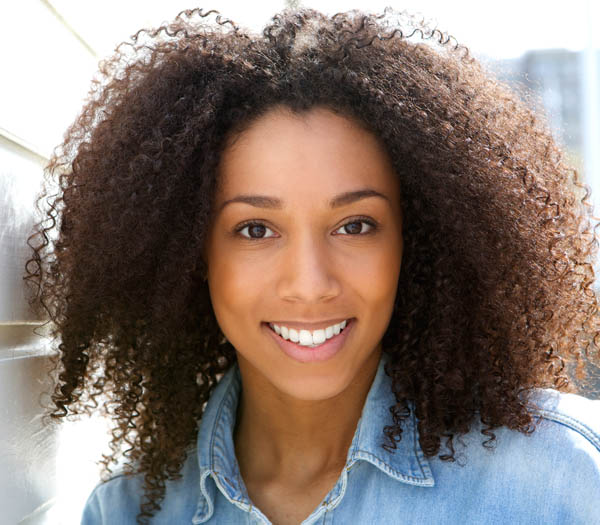 With just one injection into each of five points between and over the eyebrows, DYSPORT ® blocks the signal from the nerve to the muscles, ultimately resulting in a reduction of muscle activity and temporarily preventing contraction of the muscles that cause frown lines. You should not be treated with DYSPORT ® more frequently than every 90 days.
Instead of giving you the "frozen look," DYSPORT ® temporarily treats the facial muscles in just the area you want — between the eyebrows. With DYSPORT ®, it's the frown lines between the eyebrows that are minimized, not your expressions. And that's certainly something to smile about.
Men's use of treatments like DYSPORT ® has grown four times from 2000 to 2014. So, when between-the-brow frown lines make you look tired, angry, or older, choose DYSPORT ®.
Clinically Proven Results With One Treatment
Even one treatment with prescription DYSPORT ® can temporarily improve the look of your moderate to severe frown lines. Treatment generally takes just 10 to 20 minutes.
The most common side effects of DYSPORT ® treatment are nose and throat irritation, headache, injection site pain, injection site skin reaction, upper respiratory tract infection, eyelid swelling, eyelid drooping, sinus inflammation, and nausea. You should wait at least 90 days between DYSPORT ® treatments.