What Our Patients Say
Amber J.
Have gone to the Allen location 3 or 4 times now. The staff was very friendly and scheduling was easy. I was very impressed with my services done by Acacia, the RN. Overall great experience and I will be going again. 8/19/2019
Angela A.
First time going to Total Med and I was super happy! I had fillers with Debbie. She was professional, gentle(no bruising) and a perfectionist…which I love!! 1/24/2019
Brandon L.
Fantastic service and lovely staff. The work they do is awesome too, I am 100% satisfied!! 2/10/2020
Carrie L.
The entire staff at the Allen location is AMAZING! I adore them to pieces! Acacia is the absolute best at injectables- she has such a gentle touch you truly do not feel any pain! I unequivocally can say this is the very best of the best!!! I drive all the way from DENISON – they are just that good!!! The prices are extremely reasonable & the staff exudes professionalism & superb customer service! Go see these ladies – you'll be so glad you did!!! 2/1/2020
Charlene M.
I have enjoyed all my experiences and the staff is the best! Never judging and all laugh's! They are all real and never fake! Love them all! 10/3/2019
Kaylin K.
Debbie was so great, knowledgeable, and overall amazing. I would highly recommend her for filler! 1/13/2020
Milah H.
Debbie is a hidden gem in the Dallas/Fort Worth area! I have had botox and fillers by other medical spas with not as great results. I totally trust her and she always listens to your preferences and does her magic! She is very thorough with the procedure and post treatment instructions each and every time. The office is beautiful and the staff and nurses are always helpful and professional. It is truly a great experience. 8/31/2020
Queen L.
Acacia is simply outstanding. She's got an eye for her craft that training cannot teach. She is an expert and I refuse to go anywhere else for fillers or botox. I have been to several places and no one can come close to the perfection Acacia delivers every time. Not only is she great at what she does, she is honest and to get a double whammy like that at any business these days is rare. Thank you Acacia for simply being YOU. 6/19/2020
Sara G.
Judy was awesome! She took so much time and care with my filler and I am really happy with the results! This was the best experience with fillers that I've had yet. I will be returning to the Southlake location in the future! 3/4/2020
Terry S.
Emily's medical aesthetic ability as an RN is the best I have experienced. I started this whole injectable thing when I was 44. I am now in my mid 60's, & still plan on continuing this beauty regimen until the surgical knife becomes a better alternative to achieve my look. I have lived in several areas of the US & Texas & recently moved to the Flower Mound, Lantana area. My previous injector was a physician. I decided to try someone new as the last time I left his office I looked like a platypus & was horrified. Emily is thoughtful, explains everything in advance after a detailed assessment of my desires & what is realistic with different fillers. She also taught me about different fillers, what they do, length of time they will 'last' & made recommendations. She is skilled & has an eye for her injection technique, which is a big deal!. She is very careful and asks all appropriate questions. This type of beauty treatment is a big deal for women & we all know it. If you are looking for a new place to have all this & more, the staff is grreat & Emily as I said is amazing. I oughta know, I'm an RN too but can't inject myself! 10/13/2020
Kenzie
I LOVE Lan Nhi Nguyen! Lip Injector for Restylane Kysse 💋 First of all her work is gorgeous. I've seen 3 other lip injectors in the span of 3 years, one of them left me with so many lumps and migration, and of course Lan fixed it in 2 appointments. From having to get my filler removed and getting fills, she makes my time so comfortable and really takes time to answer all my questions. She's very professional and knowledgeable and I would recommend all my close family and friends to see her. I did bring my mom in for a softer lip fill and got Botox in places Lan recommended recently and she talks about it all the time how gorgeous she made her feel making her feel more confident. Thank You Girl!! See you in a few months (;
With over 30 million treatments worldwide and counting, the RESTYLANE ® line of hyaluronic acid fillers provides natural-looking results by smoothing away facial wrinkles and folds, providing subtle lip enhancement and smoothing the lines around them, and adding lift and volume to the cheeks.
RESTYLANE ® is a range of hyaluronic acid-based products. At Total Med Solutions, we offer RESTYLANE ® fillers and RESTYLANE ® skincare. RESTYLANE ® fillers are injectable gels used for filling out wrinkles and lines or increasing fullness in lips or face. RESTYLANE ® skincare is a series of skincare products that protects, hydrates and nourishes the skin.
The RESTYLANE ® fillers offer a broad range of alternatives tailored to your individual needs. All products work to naturally enhance facial features, giving a long-lasting, yet non-permanent results. The product in the RESTYLANE ® fillers range can be used to smooth away wrinkles and fine lines, create fuller and more accentuated lips, and adding facial volume and contour. Whatever your needs are, there's a treatment that gives the best possible results.
RESTYLANE ®-L
RESTYLANE ®-L are for mid-to-deep injection into the facial tissue for the correction of moderate to severe facial wrinkles and folds, such as nasolabial folds. RESTYLANE ® and RESTYLANE ®-L are also indicated for injection into the lips in patients over the age of 21.
RESTYLANE ® Lyft
RESTYLANE ® Lyft with Lidocaine is for deep implantation into the facial tissue for the correction of moderate to severe facial wrinkles and folds, such as nasolabial folds and for cheek augmentation and for the correction of age-related midface contour deficiencies in patients over the age of 21.
RESTYLANE ® Silk
RESTYLANE ® Silk is for lip augmentation and for correction of perioral wrinkles in patients over the age of 21.
RESTYLANE ® Refyne
RESTYLANE ® Refyne is for mid-to-deep injection into the facial tissue for the correction of moderate to severe facial wrinkles and folds, such as nasolabial folds, in patients over the age of 21.
RESTYLANE ® Defyne
RESTYLANE ® Defyne is for mid-to-deep injection into the facial tissue for the correction of moderate to severe deep facial wrinkles and folds, such as nasolabial folds, in patients over the age of 21.
NEW – RESTYLANE ® Eyelight
RESTYLANE ® Eyelight For millions of Americans, dark circles can make individuals feel older, tired and stressed. Many people seek treatment for hollows under the eyes, and topical products such as creams, concealers and undereye masks just can't solve the problem and provide the long-lasting results they are seeking. Restylane Eyelight offers a safe, effective and natural-looking outcome that enables patients to achieve their aesthetic undereye goals, with results that last up to 18 months.
FDA-approved Restylane Eyelight fills in the undereye area to help people look more refreshed, while maintaining a natural look and feel. Restylane Eyelight, an undereye hyaluronic acid (HA) dermal filler, is the first and only product in the U.S. formulated with NASHA® Technology for volume loss under the eyes, giving patients natural-looking results.
Get Long-Lasting Results with RESTYLANE ®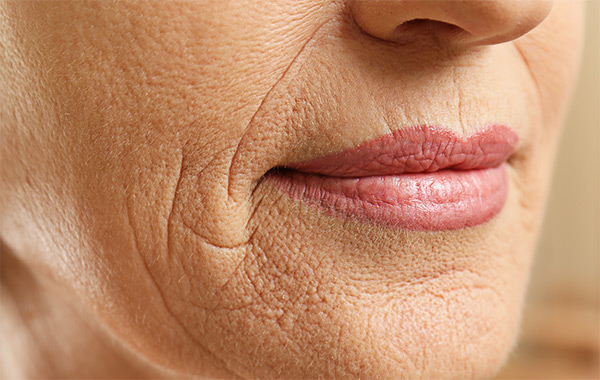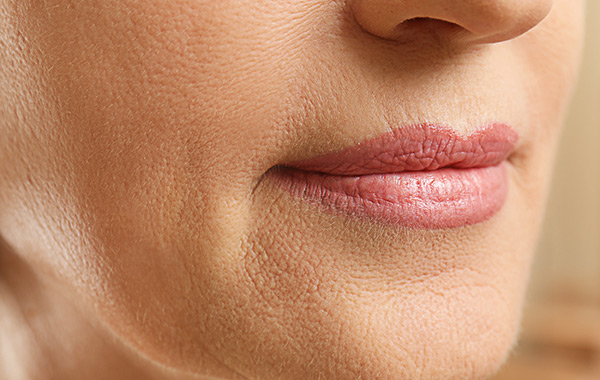 Move the slider with your mouse to view before and after.
Dermal fillers are facial injection treatments used to help diminish wrinkles while restoring volume and fullness in the face. There are several types of dermal fillers, one being hyaluronic acid. All RESTYLANE ® products are transparent hyaluronic acids, which are sugars naturally found in the skin that help provide hydration, fullness, and elasticity.
Treatments are administered by Total Med Solutions medical staff, who follow appropriate medical procedures and have expert training in the proper use of aesthetic injectables. Injected wrinkle fillers are a common treatment in the United States, and more women are finding out about the benefits of these procedures daily. Take advantage of this safe, effective treatment and say goodbye to those wrinkles today!
Each of the RESTYLANE ® products is a clear gel formulation of hyaluronic acid specifically formulated to act like your body's own naturally produced hyaluronic acid. Each RESTYLANE ® product is designed for a specific purpose.
RESTYLANE ® wrinkle reducer works immediately by adding volume to smooth away wrinkles. A clear gel formulation of hyaluronic acid, RESTYLANE ® is specifically formulated to act like your body's own hyaluronic acid. So, you can use RESTYLANE ® to visibly reduce moderate to severe facial wrinkles and folds for a younger-looking you. Isn't your face worth it? Then why wait? Schedule a free consultation with Total Med Solutions today. We have three convenient locations in Allen, Dallas, Flower Mound, Plano, and Southlaketo serve you at your convenience.